Resources
baxter and Bella
The link below will take you to the best training program Ive found. Us FOUNTAINFALLS as your source code to receive 25% off. This is a life time training program for not much more than what a one time class. I was so impressed I bought it myself. See my training resource page for more information
https://www.baxterandbella.com/learn-more
Snuggle puppies now available
What's a snuggle puppy. It's a toy that has a heartbeat and warmth. We have found it to be a great tool to help you pup with the transition from his litter mates to your home. Proceeds for the sale of Snuggle Puppies go to the Toccoa/Stephens county Humane society.
I only endorse a few chosen products. You can find these below:
Proud to be a Blue Ribbon breeder of the Goldendoodle Association of North America, GANA goldendoodleassociation.com since 2012!
Pawtree.com/fountainfallsgoldendoodles !
I have been researching for a dog food product that I can recommend if for whatever reason Lifes abundance or TLC does not agree with your pup or you just want to give your pick eater some variety. I highly recommend the additives that are sprinkled on the food that adds taste and nutrition.. www.pawtree.com/fountainfallsgoldendoodles will take you to a product page where you can choose dog food, health products, toys and supplies. Enjoy!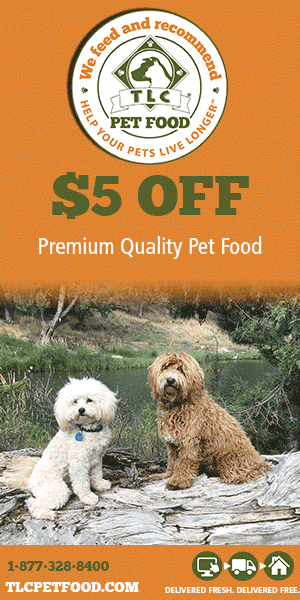 Dear Family & Friends:
We are proud to be a trusted resource for all of our puppy families and strive to provide quality advice for raising happy and healthy dogs and pups. With this in mind, we are pleased to share our recent decision to feed and recommend TLC Pet Food.
Find some of the many reasons we've switched to TLC below and take advantage of this exclusive $5 OFF coupon for Fountain Falls Goldendoodles families.
SAVE $5 USING COUPON CODE 79691-1025 AT CHECKOUT |
VISIT https://www.tlcpetfood.com/79691-1025
Feel free to contact TLC's dedicated Pet Service Team if you have any questions by phone 1-877-328-8400 or by email at petservice@tlcpetfood.com.
All the Best,
Your Friends at Fountain Falls Goldendoodles
WHY CHOOSE TLC PET FOOD?
PREMIUM QUALITY PET NUTRITION
Meat-first, ancestral based formula sold to North American pet owners since 1994.
Made with wholesome ingredients and biologically beneficial protein sources, TLC has a taste your pup will love and nutrition you can trust.
DELIVERED FRESH. DELIVERED FREE.
TLC Pet Food is made fresh and delivered for FREE right to your door.
UNMATCHED CUSTOMER SERVICE
Unmatched customer service, dedicated to serving you and your pet.
TLC'S AUTOSHIP PROGRAM
Schedule your FREE deliveries according to your pet's individual eating habits using Autoship.
Never worry about running out of pet food, change, adjust or cancel anytime!